CNC SWISS SCREW MACHINE SERVICES
Pacific West America, Inc.  provides CNC Swiss Screw Machine Services
Send us a drawing for quoting. We are competitive and offer excellent quality and precision.
CNC Swiss Screw Machines are good at making complex high precision parts used in the electronics industry.  Similar to CNC Lathes, but designed to do smaller diameters in high volumes.  Turned parts on these machines are usually under 1.25" and are turned cost-effectively with automatic bar feeders.   These types of CNC Machines can run 24/7 with minimal human input.
CNC SWISS SCREW MACHINES ARE MORE COST-EFFECTIVE THAN CNC LATHES FOR MAKING SMALL DIAMETER PARTS IN HIGH VOLUME.
Screw machines are designed to lower the cost of manufacturing small turned parts. Most are high speed single-spindle machines that make one part at a time. For high volume production, there are multi-spindle machines that make many parts at a time.
STANDARD THREADED PARTS VERSUS CUSTOM DESIGNS
There are custom and serial screw machine parts. The latter is designed for a variety of standard applications like screws and threaded rods.   Most work that is outsourced to screw machine shops like Pacific West America, Inc., in Calabasas, CA, is custom work and designed by Mechanical Engineers. Many customers initially have their Mechanical Engineers find machine shops for manufacturing the parts they design, to ensure quality and precision is met.  Purchasing Departments then send the drawings created by the Mechanical Engineers to the sales office of the Machine Shop when the company is ready to place ongoing orders.  CNC Machine Shops receive these drawings from the customer normally via email or website upload, and they are in Adobe PDF format.  For complicated parts,  3D files like SolidWorks, or IGIS Files are sent.  These files are used to better visualize in 3D what the part looks like.  There is less guesswork as to the dimensioning of complex features that may be difficult to see in a two-dimensional drawing.  So it can be quoted more accurately and at a lower price.
HIGH PRECISION VERSUS LOW PRECISION MACHINE SHOPS
When looking for a manufacturer of screw machine parts, you should always focus on a machine shop's ability to offer the precision needed, and the quality system necessary to meet all the requirements of your application. All specifications on the drawing must be taken into account when making machine parts. Precision machined parts offered by companies such as Pacific West America, Inc. in Calabasas, CA meet tighter tolerances and are more familiar with meeting specifications like the ASTM standards.  Shop Travelers are important to maintain quality, and as parts move through the machine shop, it is important that they have a shop traveler with them. High precision machine shops are more familiar with this.  Many times the CNC operator will do a dimensional inspection of parts at his station to make sure his machine is operating properly and maintaining the tolerances it is supposed to.
MAINTENANCE, MACHINE CALIBRATION, AND QUALITY CONTROLS
CNC machines need regular maintenance and calibration to ensure a high level of precision and quality.  Shops that cut corners will run into issues when the parts make it to final inspection.  It is better to have a well-run quality oriented machine shop that cares fervently about quality and precision, and maintains quality controls throughout the whole machining process.  It is more time-consuming in the short run but far superior in the long run.
MATERIALS THAT ARE USED ON CNC SCREW MACHINES
Screw machine parts are made from a variety of materials.   Aluminum and Brass are common metals used, and are softer and easier to cut.  Stainless Steel and Regular Steel are harder materials. The rate at which you can machine the material makes a difference in the cycle time to run each part.  Harder materials take longer to cut on the machine which creates a longer cycle time and makes them more expensive.
INDUSTRIES SERVED BY SCREW MACHINE SHOPS
Whether you are focused on electronic or optical instruments, telecommunications equipment, sporting goods, valves, fluid components,  or agricultural equipment,  your components that fall in the category of screw machine parts can be made by a precision screw machine shop. One that maintains a clean facility with excellent quality controls and precision equipment and has the proper certifications.  Having a  variety of CNC Machines available means the most cost effective method of manufacture can be quoted.  Companies like Pacific West America, Inc. in Calabasas, California U.S.A., are very familiar with running screw machine parts with tight tolerances and high precision.
SECOND OPERATIONS THAT ARE OFFERED BY SCREW MACHINE SHOPS
After machining a second operation is done to plate the parts. Also a finer finish can be put on the parts with polishing or bead blast.
ULTRASONIC CLEANING OF THREADS ON MACHINE PARTS
Thoroughly cleaning parts after machining is important.  Ultrasonic cleaning tanks remove any grease or residue on the parts. If parts have fine threads this is especially beneficial.  Pacific West America, Inc. in Calabasas, California makes sure the parts are clean. So not only are they made in a clean environment, the parts are clean.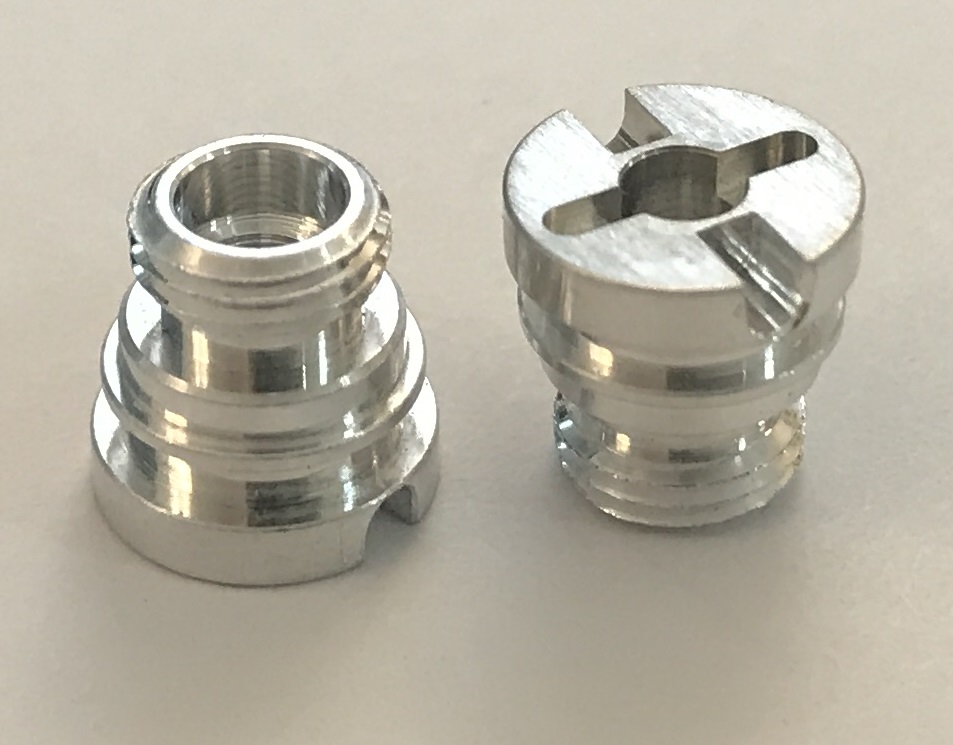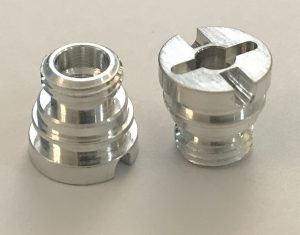 FINDING THE BEST SCREW MACHINE SHOP FOR YOUR APPLICATION
At Pacific West America, Inc. in Calabasas, California, U.S.A. we have a track record of outstanding service in supplying screw machine services to major corporations. We use high-quality materials and machine parts to tight tolerances for precision applications.  Many customers have been with us for over 15 years and are in industries such as optics, telecommunications, electronics, medical, home security, industrial, sporting goods, and other industries. We are following the latest news and changes in our industry and offer friendly customer support.
CNC Swiss Screw Machine Parts made to perfection. Small intricate machine parts can be made to tight dimensional tolerances on Swiss CNC Screw Machines.  High volume production is done on these types of machines. Please upload your drawings for a quote.
We are a premier supplier in Southern California and sell to High-Technology Business Centers nationally across the United States.
Thank you for visiting our website!
CNC Swiss Screw Machine Parts
Showing all 9 results