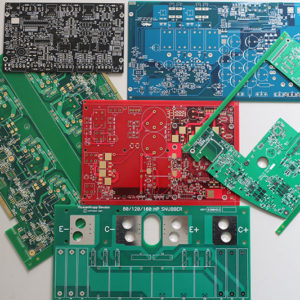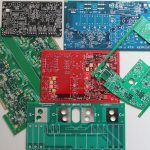 Printed Circuit Boards (PCB)
Pacific West America, Inc (PWA) is a supplier of printed circuit boards (PCB) and printed wiring boards (PWB).   We offer rigid multi-layer circuit boards & flexible multi-layer circuit boards, that are manufactured to your exact specifications.  Our specialty is selling to the commercial grade electronics industries, such as robotics, telecommunications, wireless, GPS, precision instruments, optical devices, and other industrial devices. PWA is in pursuit of excellence and is responsive to your demands.
Please send your fabrication drawings in PDF Format, along with your Gerber files to sales1@pacificwestamerica.com.  Fast and friendly service is what we strive to provide for your printed circuit board needs.   Our customers are very important to us so we work hard to supply the best quality at reasonable prices.  Our largest customers have been with us for over 15 years and we are constantly trying to improve our service.  A detailed list of what we offer in printed circuit boards (PCB) and printed wiring boards (PWB)  is provided below:
Printed Circuit Boards (PCB)
Rigid PCB
MultiLayer PCB (2 to 14 Layers)
Flex Circuits
Rigid-Flex PCB
HASL - Hot Air Solder Level
ENIG - Electroless Nickel Immersion Gold
Immersion White Tin
Immersion Silver
Full Electrolytic Gold 30-50 micro-inches
Gold Fingers (Tips) Plating
Electrolytic Nickel and Tin-Nickel Plating
Bondable Gold
Selective Plating Finishes (Gold, Nickel)Electroless Copper Plating
Electrolytic Copper Plate
Etch & Strip
Microvias & Blind Vias, Aluminum Backed Boards, Metal Core Boards with Heatsinks.
AOI (Inner Layer Inspection) Plasma Etch Back
Inspection Quality Audit
CAD Engineering.
We are committed to using our broad-base of manufacturing knowledge and capabilities to deliver excellent printed circuit board products.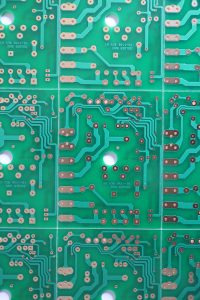 Printed Circuit Board (PCB) Manufacturer making bare boards up to 14 layers.  Multi-layer boards of high quality using HASL, ENIG, Immersion Gold, Immersion White Tin, and Immersion Silver.  Other manufacturing methods as well.   We produce Rigid Printed Circuit Boards to exacting standards.  Including, Lead-free, Blind & Buried Vias,  Metal Core Boards with Heatsinks, and Aluminum Backed Circuit Boards. Using FR-4, Rogers Material, and using other Specialty Materials to meet high-frequency requirements. A valued supplier to Purchasing Supply Chains.  Dependable with great performance and value.
Please upload your drawings for a quote.
We are a premier supplier in Southern California and sell to High-Technology Business Centers nationally across the United States.
Thank you for visiting our website!
Printed Circuit Board (PCB)
Showing 1–15 of 53 results
Showing 1–15 of 53 results